Precinct Properties Holdings Ltd
As part of the Commercial Bay development, Precinct Properties entrusted Kalmar Interiors to fit-out the existing lobby space in the adjacent office building with the main entrance off Queen street.
Our Client procured this project from the market via a competitive tender bid process focusing on margin, overheads, programme, track record and experience. Our bid stood out as being competitive and with our existing relationship with Precinct Properties, they knew they could depend on Kalmar Interiors to deliver another quality fit-out for them. All works were undertaken keeping the lobby operational at all times.
Via an extensive Early Contractor Involvement process we converted the contract into a Lump Sum and all works were successfully handed over on the agreed date in December 2020.
We have been pro-active in our communications at all times using Aconex for all document transfers and the Request For Information process worked exceptionally well as we kept the design ahead of the changing site conditions.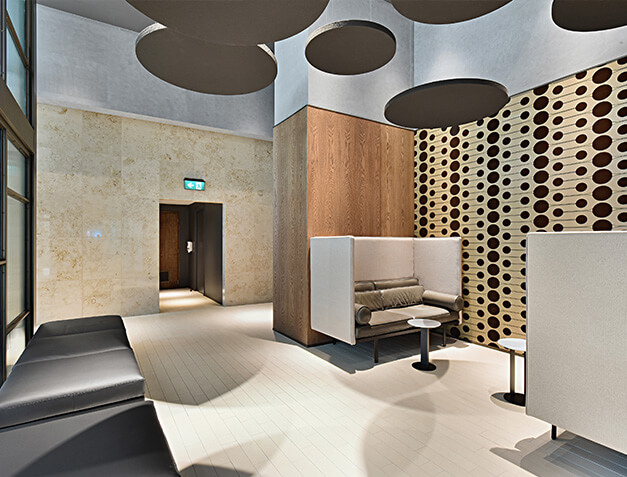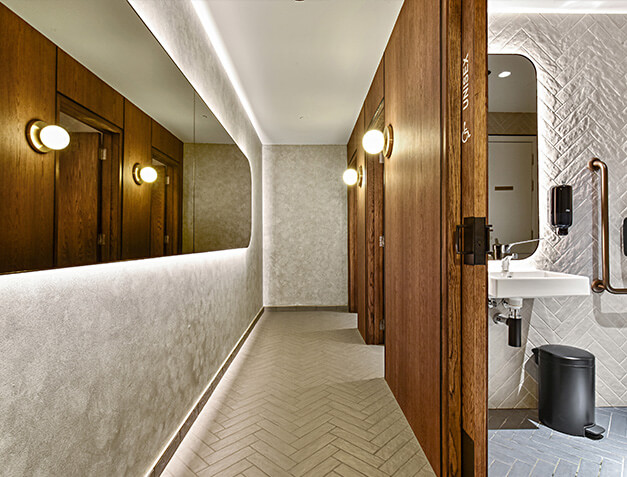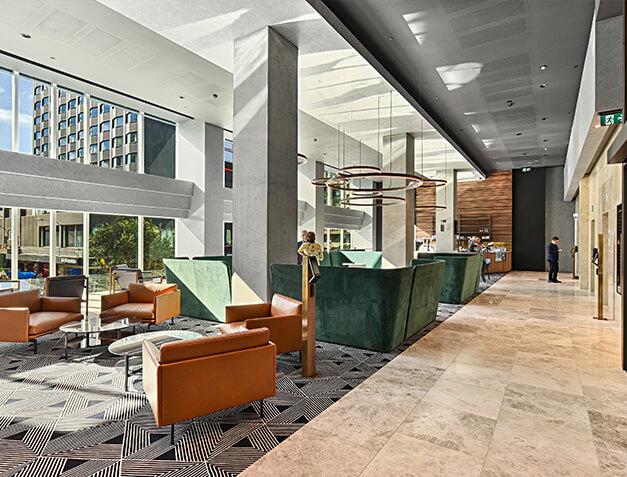 PROJECTS
More projects like this one